Real Dog Yoga Workshop
Calm Confident Canine Workshop.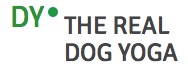 1st April 2017
At: The Pinewood Activity Centre, Old Wokingham Rd, Berks RG40 3AG
14.00 to 16.30
Booking essential
Email: ttouch1@btconnect.com
Tel: 07747 862614
Cost: £60 or early bird £50 if you book before 1st February (1 dog per handler/places limited)

If you have attended before, why not come again and learn some new postures, expressions and actions - the learning never ends......
Workshop description
Does your dog struggle to relax, do they need more mental stimulation without hyping him up further, or more body awareness and muscle control. Or are you simply looking for a new and exciting activity for you and your dog to enjoy together? Then this class is for you.
Real Dog Yoga helps dogs to be more mindful and calm by teaching postures, expressions and actions which will benefit them in everyday life. We use option training i.e. we give the dogs a way of opting in or out of learning which aids in heightening communication between you and your dog.
We find after teaching these positions in the workshop, dogs actively repeat them often in real life, stimulating the parasympathetic nervous system which helps them to become or remain calm.
Open to all canine age groups and abilities. Dogs however must be happy to be in a room with other dogs and people and be vocally unobtrusive in the learning environment. If your dog struggles with any of these terms please ask about one to one lessons
Webinar Help My Dog doesn't travel well
Webinar
HELP! My Dog Doesn't Travel Well in the Car.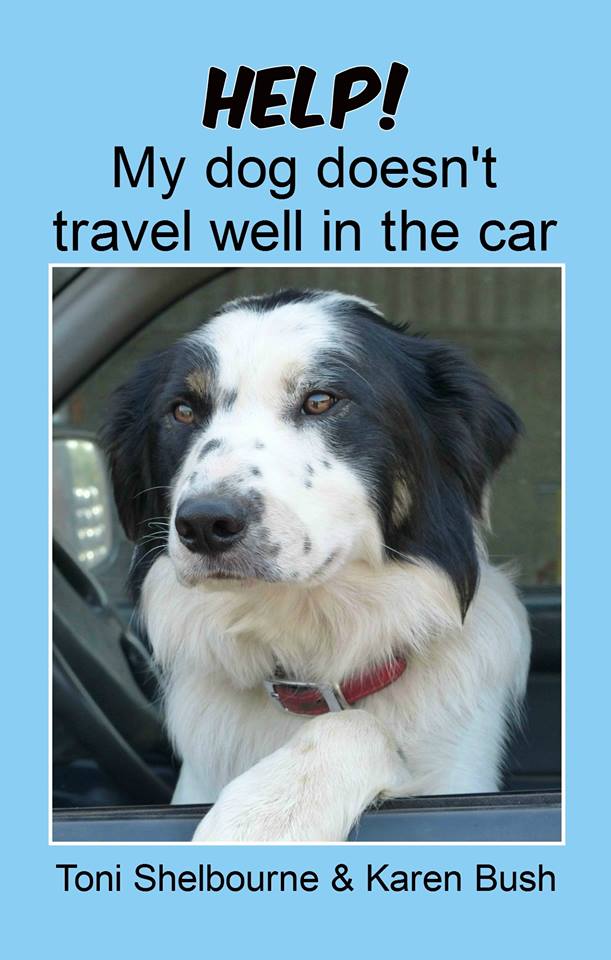 Sunday 9th April ~ 7pm-8pm
At Your Computer!
HELP! My Dog Doesn't Travel Well In The Car:
Solving motion sickness and other travelling issues
.
With Toni Shelbourne, Tellington TTouch Practitioner, Real Dog Yoga Instructor, and author.
Does your dog suffer from motion sickness when in the car? Bark in your ear or jump about, making it difficult to concentrate and being a dangerous distraction to the driver? Or perhaps he isn't keen about getting in at all? Sharing the car with a poor passenger makes even the shortest trip stressful and miserable for everyone – but help is now at hand!
In this webinar you will find solutions for these issues.
The webinar accompanies Toni Shelbourne and Karen Bush's new book, which is available in eBook and paperback format
here
.
Webinar places are limited and cost £5.
To book your seat at the webinar, please buy tickets here
Tickets
.
If you have any questions, please contact
The ISCP
.
1-day Tellington TTouch workshop for dogs
29th April 2017
2nd Woodley Scout Hall, Vauxhall Drive, Woodley RG5 4EA
9.30 - 16.30
Tickets from
A Paws in Thought
If you want to do one thing for you & your dog this year, then this is the do not miss workshop of the year.
Tellington T Touch was developed over 30 years ago to work with animals in a kind and respectful way. Widely used around the world it recognises the link between posture and behaviour and can help your dog in a variety of ways. Promoting a feeling of calm and well being as well as strengthening the bond between you and your dog, this amazing workshop will introduce ways to help both you and your dog grow in self confidence and self control.
Toni Shelbourne, T Touch practitioner has decades of experience working with animals. This includes working with Guide Dogs for the Blind, as a senior handler and educator at the UK Wolf Conservation Trust as well as being a Real Dog Yoga Instructor
If your dog is:
Frightened of noise
Reactive
Fearful of the vet
Shy
Pulls on the lead or fearful of the lead or collar
Chews excessively or has any other emotional issues, then this workshop will give you a hands on introduction as to how you can work with your dog to resolve these problems. Not only can TTouch help with these and many other issues, it is a fabulous tool for helping to raise puppies, for working dogs or to strengthen the bond between you and your dog.
Spaces available for this hands on practical workshop for Dog and Handler at £70 or Spectator at £30 and are limited in numbers so book early to avoid disapointment.
Please note that all dogs of all ages are welcome, but they must be happy to be in a hall in the company of other dogs. We suggest if your dog is reactive to other dogs or humans you purchase a spectator ticket.
Contact A Paws In Thought on 07898 996252 now to book your space.
APBC Annual Conference
This year the theme of the APBC conference on 30th April 2017 is:
Keep Calm and Carry On...Understanding and managing over-arousal in dogs
Many owners struggle with dogs that are over-aroused, whether this is the result of excitement, fear or frustration. This can lead to difficulties with work, training and many behaviour problems including recall problems, inappropriate chasing, barking and repetitive behaviours. Managing arousal and teaching dogs to be calm is an important aspect of dealing with many problem behaviours. This conference should be of interest to anyone living or working with dogs, whether they are wired Whippets, crazy Collies or even chilled Chihuahuas. During the day we will explore what arousal is, why some dogs seem to become over-aroused more easily than others and how this can influence a dog's physiology and ability to learn. We will look at practical strategies for reducing arousal and helping dogs to be calmer including appropriate management strategies, exercise, training and activities such as tracking and searching. We will explore the use and efficacy of calming medications, supplements and diets, and therapies such as massage and T touch. We will also look at achieving calmness in specific situations including within the multi-dog household.
Toni will be speaking about TTouch. The title and summary of her talk is:
Tellington TTouch Training – The perfect training partner to preventing, managing and reducing over-arousal in dogs.
Self-carriage, self-confidence and self-control are intrinsically linked. When a dog is highly aroused due to excitement or fear, learning is inhibited. The ability to act rather than re-act is impaired as the body deals with the heightened state on a physiological level. In short we stop thinking. For dogs who can't focus, cooperate or concentrate, putting them into any learning environment can be challenging but how do you help them be successful? Simple - change the posture, change the behaviour. In this talk by Toni Shelbourne, Tellington TTouch Companion Animal Practitioner, learn how incorporating Tellington TTouch Training, (TTouch for short), can enhance and shorten your training programme with highly aroused dogs.
For more info and booking go to
https://www.eventbrite.co.uk/e/apbc-annual-conference-2017-tickets-29198342027
Firework Fears - talk and practical day
9th Sept 17
Address:
Colden Common Community Centre,
St. Vigor Way,
Colden Common
Hampshire
SO21 1UU
Time: 10am – 4.30pm
Price: £65 for handlers (up to 12 places available) and £55 for spectators (price includes refreshments)
A full day, consisting of a talk in the morning and practical sessions in the afternoon with your dog. For more info and how to book.visit
Positive Training for Canines
Help! My Dog's Scared of Fireworks Talk
Date
: Wed 04Oct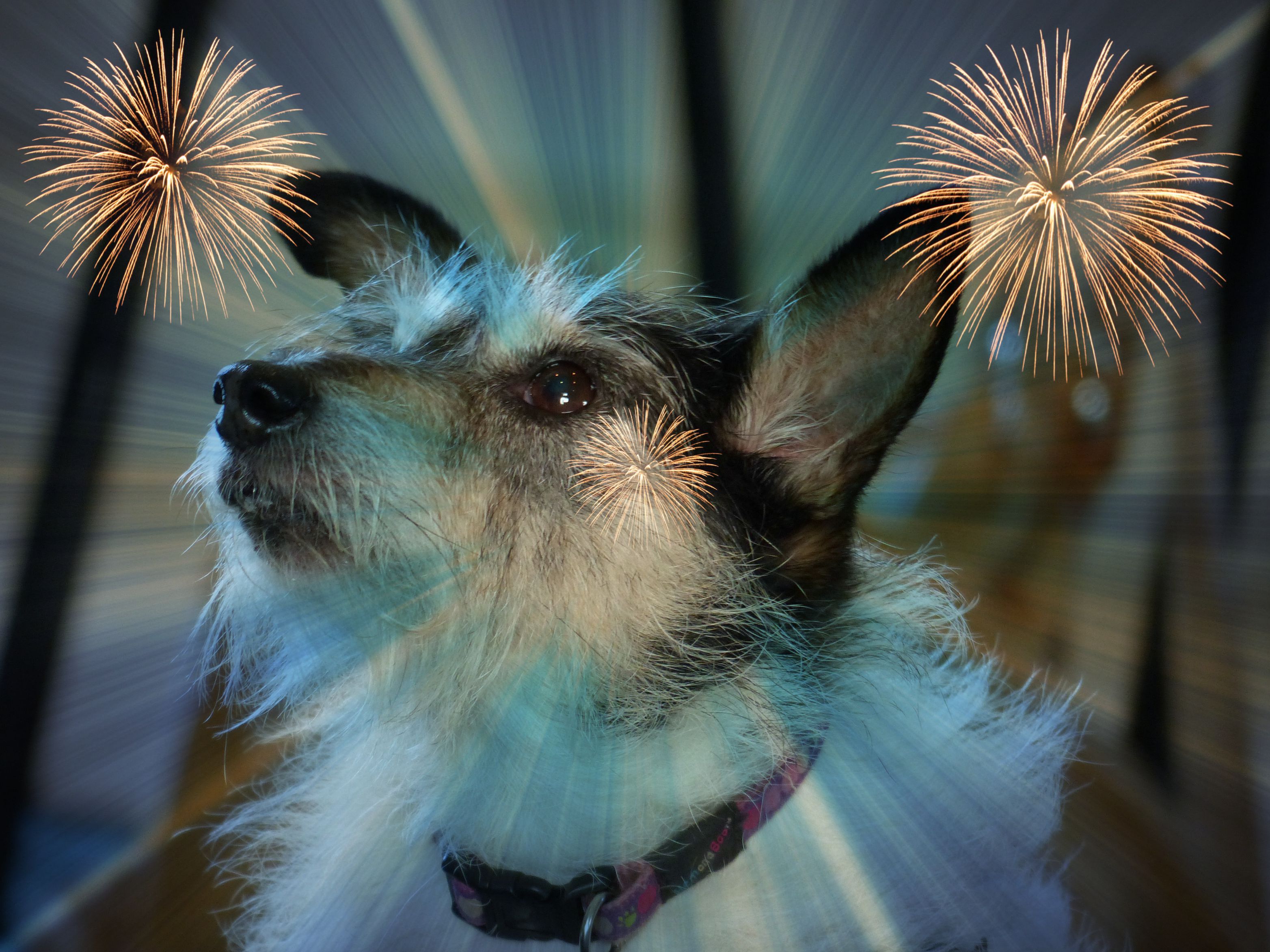 Time
: 7pm to 9.30pm
Venue
: Dianthus Building, Wishbone Way, Goldsworth Park, Woking, Surrey, GU21 3RT
Books and helpful equipment will be on sale on the night.
For more details and how to book visit
Enjoy Your Dog
1-day Tellington TTouch workshop for dog
27.10.17
Brookwood Memorial Halls
150 Connaught Rd
Brookwood
Woking
GU24 0AL
A day with Toni Shelbourne Tellington TTouch Practitioner
£35.00 – £75.00
Learn to observe subtle postural changes in your dog and find about the links to their behaviour or performance. Learn some of the special TTouches to release tension from the body and help posture improve, as well as some of the equipment we use to promote change.
This one-day workshop is for trainers, behaviourists, veterinary staff, owners and handlers who compete with their dogs, dog walkers and groomers, in fact anyone involved with dogs. It's an excellent method to be used around fireworks time, following on to Toni's talk about fireworks. But your dog does not have to have an issue for you to benefit from attending and learning more.
If you think your dog might struggle in an indoors learning environment with other dogs, simply book a spectator's space instead.
Book tickets here
http://enjoy-your-dog.co.uk/events/ttouch/